Vocaloid sudah menyebar ke seluruh dunia. Berbagai produser musik mulai menggunakan software voice synthesizer ini untuk mem-produce musik mereka, dari musisi kamar hingga DJ profesional. Mulai dari sebatas kenal, mencoba di satu lagu, hingga membuat album Vocaloid sendiri. Ternyata karya mereka tak kalah keren dari para produser Vocaloid di Jepang!
Yuk lihat siapa saja mereka!
CircusP
aka DoofusP, matt9five, デュファスP, CheezIts
CircusP adalah produser Vocaloid asal Amerika yang cukup dekat dengan komunitas Voca-P Jepang. Banyak lagunya memiliki genre electro. Lagunya yang paling terkenal adalah "iNSaNiTY". CircusP tampil dalam album kompilasi All Vocaloid Attack #2 bersama produser Vocaloid terkenal lainnya.
Selain menciptakan lagu sendiri, CircusP juga ahli dalam tuning Vocaloid bahasa Inggris. Artinya dia bisa membuat voicebank Jepang Hatsune Miku berbicara bahasa Inggris. Buah tangannya ada dalam beberapa lagu Vocaloid livetune versi Inggris.
EmpathP
aka Aki Glancy
Berbeda dengan CircusP, EmpathP lebih dikenal di scene Vocaloid barat. Musiknya yang simpel dan kalem membuatnya memiliki fans tersendiri. Voicebank yang ia gunakan juga beragam, mulai dari Miku, Megurine Luka, GUMI, SeeU hingga Avanna.
Oh iya, ngomong-ngomong soal Avanna, EmpathP adalah ilustrator resmi dari Avanna. EmpathP mengaku inspirasi ketika menggambar Avanna datang dari bentuk tubuh kakaknya. EpathP juga mengaku awalnya ingin menjadikan Avanna sebagai elf, karena karakter suaranya berasal dari area sekitar Irlandia. Tetapi karena regulasi dari Crypton, akhirnya Avanna digambar dengan telinga manusia biasa.
TAK
aka WonTak Han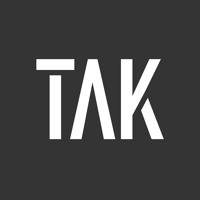 Berasal dari Korea Selatan, TAK masih relatif baru dalam dunia Vocaloid namun namanya cukup dikenal sebagai salah satu komposer musik game rhythm. TAK telah menyumbangkan lagunya untuk game O2JAM, DJMAX, hingga Pangya (yang satu ini lagunya dibuat dengan vokalis Sanch).
Lagu Vocaloid pertama TAK dibuat untuk album kompilasi "BLUE SQUARE" yang merupakan EP berisi musik elektronik – house yang diciptakan produser-produser musik doujin Korea. Semua lagu didalamnya dimainkan dalam sebuah event DJ bertema anime-game-vocaloid "Animix Night" yang diadakan setahun dua kali (by the way, event kedua menghadirkan HachiojiP sebagai DJ loh). Lagu itu adalah "Blue Tears Sonata" bersama Hatsune Miku dan vokalis Seorryang.
Yunbagsa
aka Dr.Yun
Satu lagi produser Vocaloid dari Korea Selatan. Yunbagsa alias Dr.Yun adalah produser Voclaoid Korea yang aktif merilis lagu dan mengorganisir komunitas Vocaloid di Korea sana. Yunbagsa adalah salah satu pemenang dari kontes lagu UGC yang diadakan oleh SBS Artech – perusahaan yang menciptakan SeeU. Musik-musiknya berkisar dari rock hingga K-Pop.
Yunbagsa sudah memiliki satu album Vocaloid. Lalu album ini dirilis ulang dengan nama "Xing" dan menggunakan suara Luo Tianyi. Lagu "Burn" yang hadir dalam album kompilasi SeeU juga dibuat dalam bahasa Jepang.
London Elektricity
aka Tony Colman
Nah, sekarang kembali ke barat lagi nih. Didirikan tahun 1996, Tony Colman alias London Elektricity dikenal sebagai salah satu musisi drum & bass dan liquid funk yang cukup berpengaruh. Selain merilis lagunya dalam bahasa Inggris, pemilik label Hospital Records ini juga aktif di Jepang loh, dimulai dari rilis album "Syncopated City" versi Jepang yang menghadirkan lagu "Jikan wo Tomete" bersama vokaliz Pizzicato Five, Nomiya Maki. London Elektricity mulai berkolaborasi dengan musisi Jepang lain seperti AMWE, i-dep, TeddyLoid, DJ Shimamura, NebuSoku, Hideo Kobayashi, dan lain-lain.
Nah, rupanya ada satu lagu Vocaloid nih, yang dibuat London Elektricity. Bersama produser millstones yang juga spesialis drum & bass, mereka menciptakan lagu "Round the World" dengan Miku sebagai vokalis.
Zedd
aka Anton Zaslavski
DJ asal Kaiserlautern, Jerman ini sedang naik daun berkat lagu-lagu EDM mainstreamnya seperti "Spectrum", "Clarity" dan "Stay the Night". Zedd juga pernah memproduseri Lady Gaga dan Namie Amuro.
Zedd mengaku cukup tertarik dengan Vocaloid, dan menurutnya Vocaloid akan menjadi masa depan industri musik. Kepercayaan Zedd inilah yang membuatnya menggandeng livetune di berbagai event DJ serta album versi Jepangnya. "Spectrum" versi Jepang yang dinyanyikan Miku saat ini baru jadi lagu pertamanya dengan Vocaloid, tapi siapa tahu di album kedua akan ada kolaborasi bersama Miku lagi.
The M Machine
aka Ben Swardlick, Eric Luttrell, Andy Coenen
Trio asal San Francisco ini mengusung genre dubstep yang nggak kerasa dubstep. Bingung? Intinya mereka mengawinkan musik dance keras dan musik indie-vocal yang thoughtful. Dalam setiap penampilan live, mereka memiliki konsep visual yang unik serta instalasi huruf M besar di panggung yang jadi trademark mereka.
Untuk album mereka setelah "Metropolis", The M Machine mulai menggunakan Vocaloid dalam beberapa lagu mereka. Yang saat ini sudah ditampilkan adalah "Superflat" bersama Miku dan Kai Yuuki. "Superflat" adalah musik dubstep yang memiliki verse kolosal diiringi suara kedua voicebank yang terkesan mistis.
Pharrell Williams
aka Skateboard P
Siapa sih yang nggak tahu Pharrell Williams? Jebolan grup N.E.R.D. ini semakin melejit setelah merilis album solo "Girl" dan single "Happy". Tapi tahukah kalian dia juga pernah mem buat remix lagu Vocaloid?
Kembali ke Jepang, sutradara dan seniman kontemporer Takashi Murakami mempersembahkan film kombinasi live action CGI buatannya, yaitu "Mememe no Kurage". Sebagai orang yang menciptakan dua video klip lagu livetune, tak heran jika Murakami memilih lagu "Last Night, Good Night" sebagai soundtrack film tersebut. Film ini dirilis pula di Amerika. Nah, untuk merayakannya, dikontaklah sahabat Murakami, yaitu Pharrell untuk menyumbangkan remix dari lagu livetune itu.
Tapi ada sesuatu yang aneh dari remix Pharrell ini. "Last Night, Good Night" yang seyogiyanya merupakan lagu yang kalem dan melankolis menjadi lagu slow dance yang funky. Ada juga efek nafas yang mengganggu. Versi remix ini jadi perdebatan di dunia maya. Ada yang mengatakan remix ini cukup solid, ada juga yang mengatakan Pharrell terlalu malas dan telah merusak lagu aslinya. Menurut kalian sendiri bagaimana?
Porter Robinson
Porter-senpai! Produser dari Carolina ini mungkin adalah salah satu produser mainstream yang sangat wibu. Posting di media sosial dengan emoji kawaii (【=◈︿◈=】, dan kebetulan ini jadi semacam logo resminya), mengenakan kaos Oyasumi Punpun dan K-ON!, serta tentu saja menonton anime!
Untuk album terbarunya "Worlds", Porter mencoba untuk keluar dari jalur EDM mainstream dan menciptakan lagu yang dititik beratkan pada track vokal bernuansa kalem-surealis. Secara terbuka Porter mengungkapkan bahwa lagu "Sad Machine" menampilkan duetnya bersama vocaloid Avanna. Dan kebetulan Sad Machine merupakan kali pertamanya Porter menyanyikan lagunya sendiri. Porter juga mengaku telah menulis lagu yang terinspirasi anime AnoHana, tetapi tidak sempat dimasukkan kedalam album "Worlds".
Cover?
Sebenarnya ada lebih banyak versi cover lagu-lagu barat yang terkenal dalam bentuk Vocaloid. Jika kalian pernah mendengarnya, lagu apa yang jadi favorit kalian? Jangan malu menulisnya di kolom komentar dibawah!
Saya sendiri suka cover Miku "Doin' It Right"-nya Daft Punk.
---
Referensi
AMH Magz
Berbagai portal musik EDM
Last.fm
Reddit AMA
VocaDB